News and Announcements
Posted 6/16/2014
The Administration on Children, Youth and Families released this memorandum addressing the issue of re-homing, and asking state child welfare agencies to develop and promote post-adoption services and resources to adopted children and youth, including those adopted internationally.
Posted 6/16/2014
A New York City gallery has turned its cameras toward LGBTQ youth in the hopes it will help them finally find loving homes.
Posted 6/11/2014
The annual Adoption Excellence Awards program recognizes outstanding accomplishments in achieving permanency for America's children waiting in foster care. These awards honor States, local agencies, businesses, families, and more who are making key contributions to increasing the number of children from foster care who are adopted or placed in other permanent homes. Learn more about how to nominate someone for a 2014 Adoption Excellence Award.
Posted 5/15/2014
These inspiring real-life stories of children, youth, and families are great tools for gaining perspective and highlighting the role each of us has in enhancing the lives of children and youth in foster care.
Posted 4/23/2014
How to make a great start to your relationship with your baby or child.
National Campaign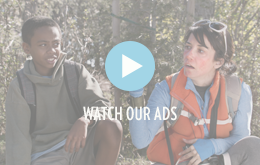 You don't have to be perfect to be a perfect parent
Learn about the award-winning national recruitment campaign produced through a partnership of the U.S. Children's Bureau, Ad Council, and AdoptUSKids.