News and Announcements
Posted 11/18/2014
The U.S. Department of Health and Human Services, AdoptUSKids and the Ad Council are unveiling a new series of public service advertisements today designed to continue to encourage the adoption of children from foster care, with an emphasis on the importance of keeping siblings together.
Posted 11/17/2014
This year's National Adoption Month theme — "Promoting and Supporting Sibling Connections" — pays tribute to the unique bond between siblings and highlights the role that strong sibling relationships play in children's development and emotional well-being.
Posted 11/6/2014
After spending 11 years in foster care, aging out of the system and ultimately becoming homeless and living in his car, a Texas teen was reunited with the sister he never knew and adopted by a loving family. WFAA 8 tells his story.
Posted 10/17/2014
The annual report from the Department of Health and Human Services tallied 402,378 children in the foster care system as of September 30, 2013, up from about 397,000 a year earlier, but still down dramatically from a decade earlier.
Posted 10/1/2014

Beginning summer 2014, new public service advertisements (PSAs) featuring quirky, mischievous creatures from the new film The Boxtrolls have been featured nationally.
National Campaign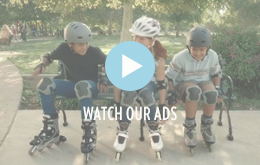 You don't have to be perfect to be a perfect parent
Learn about the award-winning national recruitment campaign produced through a partnership of the U.S. Children's Bureau, the Ad Council, and AdoptUSKids.