News and Announcements
Posted 3/5/2015
Do you know someone who is dedicated to improving the life of a child through adoption or foster care? Nominations are now being accepted for the Congressional Coalition on Adoption Institute's (CCAI) Angels in Adoption program. Past honorees include foster and adoptive parents, social workers, adoption advocates, and foster care organizations.
Posted 2/24/2015
This US News & World Report article, which features an interview with AdoptUSKids National Projector Director Kathy Ledesma, describes the benefits of adopting from foster care, including eligibility to receive subsidies and college tuition waivers.
Posted 1/27/2015
An Affordable Care Act clause that went into effect in January makes young adults who experienced foster care eligible for Medicaid until their 26th birthday. But many are not aware of the benefit.
Posted 1/12/2015
This NPR "All Things Considered" report tells the story of one young woman who is pursuing her college dreams, supported by a Michigan state program that offers former foster youth a free ride.
Posted 12/30/2014
Read one adoptive mother's advice to other parents and find a list of online resources and organizations that provide support and information to parents with disabilities.
National Campaign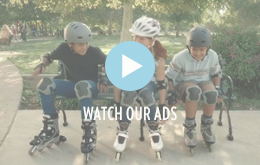 You don't have to be perfect to be a perfect parent
Learn about the award-winning national recruitment campaign produced through a partnership of the U.S. Children's Bureau, the Ad Council, and AdoptUSKids.