News and Announcements
Posted yesterday 8/21/2014
Voice for Adoption awards honor states, organizations and individuals for providing critical post-adoptive support or for overcoming geographic boundaries in placing children. Nominate a state, organization, or individual and see a list of past honorees at their website.
Posted 3 days ago 8/19/2014
Each summer, hundreds of siblings who have been separated while in foster care spend a precious week together at camps run by Camp to Belong in nine states. KOMO News interviewed children at the Washington state camp.
Posted 8/14/2014
Policy recommendations crafted by foster care alumni participating in the Congressional Coalition on Adoption Institute's summer internship program are spotlighted in a series of articles in The Chronicle of Social Change.
Posted 8/12/2014

The Child Welfare League of America is encouraging a national discussion about ways to improve the state of child protection with its new social media campaign.
Posted 6/16/2014
The Administration on Children, Youth and Families released this memorandum addressing the issue of re-homing, and asking state child welfare agencies to develop and promote post-adoption services and resources to adopted children and youth, including those adopted internationally.
National Campaign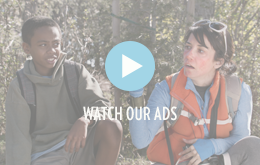 You don't have to be perfect to be a perfect parent
Learn about the award-winning national recruitment campaign produced through a partnership of the U.S. Children's Bureau, Ad Council, and AdoptUSKids.