News and Announcements
Posted 3 days ago 8/27/2015
We are developing a new communication tool and need your input. We're scheduling 15-minute user-testing sessions for Monday, August 31. We'll show you a graphic and ask you to share your thoughts. It's that simple!
Posted 8/5/2015
A new Children's Bureau resource, Supporting Youth in Foster Care in Making Healthy Choices: A Guide for Caregivers and Caseworkers on Trauma, Treatment, and Psychotropic Medications, contains information for caregivers and caseworkers about identifying appropriate mental health treatment.
Posted 7/22/2015
Help AdoptUSKids help you! Tell us your opinions about our online resources and tools by taking this 15 to 20-minute survey. All information gathered is anonymous and will help us identify what's working and where we can improve to better serve you.
Posted 7/20/2015
Both chambers of Congress have passed a rewrite of the No Child Left Behind Act that would address school stability and graduation rates for children in foster care.
Posted 6/5/2015
Proposals for grants from the Adoption Exchange Association to extend the reach of the national adoption recruitment campaign into local media markets are being accepted until Friday, July 31. Questions must be submitted by June 12.
National Campaign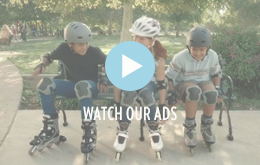 You don't have to be perfect to be a perfect parent
Learn about the award-winning national recruitment campaign produced through a partnership of the U.S. Children's Bureau, the Ad Council, and AdoptUSKids.