News and Announcements
Posted 2/26/2016
This New York Times article shares the story of how a Texas family who was ready to take a break from fostering ended up adopting five children—bringing the total number of children in their home to seven.
Posted 1/14/2016
"You only hear about the negative stories of fostering, which is a shame, because there are so many great successes.​" A Massachusetts family describes the challenges and rewards of being foster parents in this Good Housekeeping magazine article.
Posted 12/4/2015
The current People magazine includes an interview with AdoptUSKids National Project Director Kathy Ledesma offering answers to the "big questions" about adoption.
Posted 11/30/2015
Foster youth advocate and AdoptUSKids spokesperson Mary Lee writes about the experience of being adopted as a teen and what family means to her in a Huffington Post column.
Posted 11/3/2015
The U.S. Department of Health and Human Services, AdoptUSKids and the Ad Council are unveiling a new series of public service advertisements today designed to continue to encourage the adoption of children from foster care, with an emphasis on the need for families for older youth.
National Campaign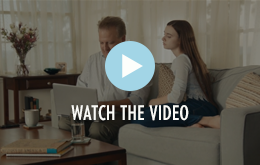 You don't have to be perfect to be a perfect parent
Learn about the award-winning national recruitment campaign produced through a partnership of the U.S. Children's Bureau, the Ad Council, and AdoptUSKids.