News and Announcements
Posted 5/13/2015
Child Welfare Information Gateway has posted a new series of publications about parenting adopted children, including guides for parents of preschoolers, school-age children, and teenagers.
Posted 4/27/2015
May is National Foster Care Month, a time to recognize the contributions of foster parents and the role that each of us plays in improving the lives of children and youth in foster care.
Posted 4/9/2015
Teens who are in or adopted from foster care may be particularly vulnerable to risks associated with social media because of environmental factors often present in their lives. Understanding the risks and identifying possible solutions will help you help your teen use social media safely.
Posted 4/8/2015
Each year the Children's Bureau observes National Child Abuse Prevention Month, a time to raise awareness about child abuse and neglect. The 2015 prevention month website features resources, publications, and videos aimed at protecting children and strengthening families.
Posted 2/24/2015
This US News & World Report article, which features an interview with AdoptUSKids National Projector Director Kathy Ledesma, describes the benefits of adopting from foster care, including eligibility to receive subsidies and college tuition waivers.
National Campaign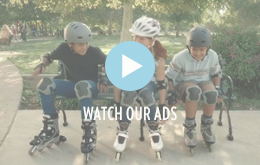 You don't have to be perfect to be a perfect parent
Learn about the award-winning national recruitment campaign produced through a partnership of the U.S. Children's Bureau, the Ad Council, and AdoptUSKids.