Helping Foster and Adoptive Families

We're here to help you whether you're just starting the process to foster or adopt, waiting for a placement, or looking for post-adoption resources.

If you can't find an answer or the information you need below, we have a staff of adoption specialists ready to connect you with the resources you need. All you have to do is contact us.

The Road to Adoption
and Foster Care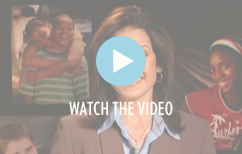 Hear from real families who have walked the road to adoption and foster care, and the children whose lives they've changed forever.
Featured Child
Name: Janelle
Age: 16
Location: Michigan
Janelle, 16, is a creative and imaginative teen who wins art contests for her detailed drawings. She aspires to be a professional artist or baker. Janelle loves to read and is a good student.
Featured Siblings
Name: Lesle, Ivan
Age: 14, 12
Location: Ohio
Lesle, 14, and Ivan, 12, are like Batman and Robin — ready to take on the world! Lesle is articulate and intelligent and has great sense of humor. Ivan is energetic and has a strong personality. He enjoys school and is liked by his peers and teachers.