Helping Foster and Adoptive Families

We're here to help you whether you're just starting the process to foster or adopt, waiting for a placement, or looking for post-adoption resources.

If you can't find an answer or the information you need below, we have a staff of adoption specialists ready to connect you with the resources you need. All you have to do is contact us.

The Road to Adoption
and Foster Care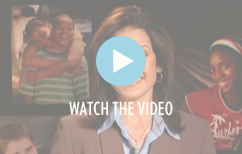 Hear from real families who have walked the road to adoption and foster care, and the children whose lives they've changed forever.
Featured Child
Name: Zyon
Age: 16
Location: Maryland
Zyon, 16, is a very friendly and respectful young man. He enjoys being outside and playing sports, including football and baseball, and loves music and dancing.
Featured Siblings
Name: Falicity , Alex
Age: 17, 9
Location: Alabama
Falicity, 17, has a big heart and truly loves to help others. Alex, 9, is an extremely cheerful child who likes to make those around him laugh and be happy.