Helping Foster and Adoptive Families

We're here to help you whether you're just starting the process to foster or adopt, waiting for a placement, or looking for post-adoption resources.

If you can't find an answer or the information you need below, we have a staff of adoption specialists ready to connect you with the resources you need. All you have to do is contact us.

The Road to Adoption
and Foster Care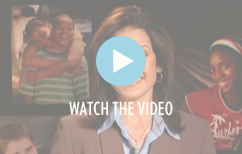 Hear from real families who have walked the road to adoption and foster care, and the children whose lives they've changed forever.
Featured Child
Name: Tablounte
Age: 16
Location: Florida
Tablounte, 16, is a polite and kind teen who enjoys playing basketball and listening to music of all kinds. Tay makes friends easily and believes that he can achieve anything he puts his mind to.
Featured Siblings
Name: Fatoumata , Zaidy
Age: 12, 11
Location: New York
Fatoumata, 12, and Zaidy, 11, are a dynamic duo looking for a family to call their own. Fatoumata loves fashion and the arts. Zaidy, a self-described future scientist, is very curious about the world.