Helping Foster and Adoptive Families

We're here to help you whether you're just starting the process to foster or adopt, waiting for a placement, or looking for post-adoption resources.

If you can't find an answer or the information you need below, we have a staff of adoption specialists ready to connect you with the resources you need. All you have to do is contact us.

The Road to Adoption
and Foster Care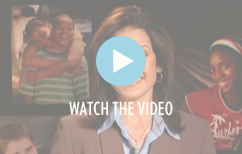 Hear from real families who have walked the road to adoption and foster care, and the children whose lives they've changed forever.
Featured Child
Name: Aaishah
Age: 16
Location: Arizona
Aaishah, 16, plans to attend college and become a special education teacher. She enjoys playing with animals, writing poetry, reading, and putting together the perfect outfit.
Featured Siblings
Name: Roderick, Sadee
Age: 13, 9
Location: Colorado
Roderick, 13, and Sadee, 9, are bright, affectionate, and engaging siblings who often dance together to their favorite hip-hop beats!