Pinterest is a Foster Care Resource
10/3/2013
The internet provides so much information and support for current and would-be foster families, it can sometimes be difficult to know where to start when looking for resources. In the first of a series on how to use social media to navigate this maze of information, we look at some of the foster care-related content found on the popular graphical social network Pinterest.
A feast for the eyes, Pinterest can be especially helpful if you process information better visually. It's also a treasure trove of information, funny stories, candid advice, and helpful articles on foster care. But trying to navigate all this content can sometimes be a little difficult, in part because there's so much competing for your attention, and also because some of the best content doesn't always lend itself to great imagery.
To help you cut through the clutter -- and to give you a jumping-off point -- here is an overview of the type of foster care-related content you can find on Pinterest.
Foster Family Experiences and Support
Boards created by foster parents are perhaps the most common foster care-related information on Pinterest, with pins that offer inspiring words and stories of foster families, as well as pins of stories that are humorous, depressing, and somewhere in between.
Many of these articles and items provide support for foster families, highlighting the lighter side of foster families, as well as the responsibilities -- or just a unique way to show off that you're a foster parent: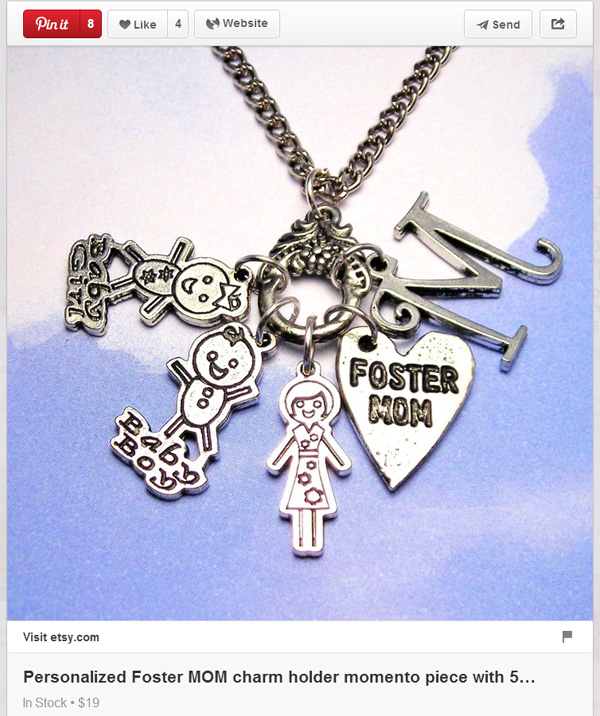 Other pins offer tips and advice to foster families on the more practical techniques of parenting, as well as on larger issues like discipline, trauma, grief, and of course, love.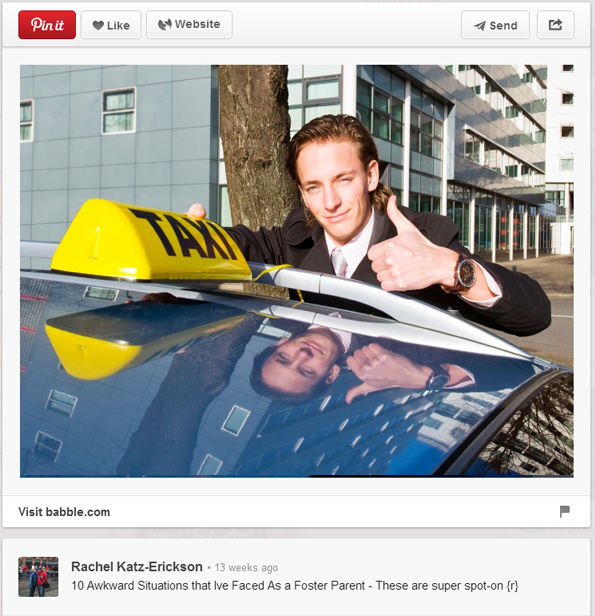 As with all advice, it's only as good as the people offering it, so do your research. But with so much to choose from, you're sure to find something that resonates.
Books, Games, and Resources
Some boards specialize on a particular topic, like this one aggregating foster care and adoption books aimed at children: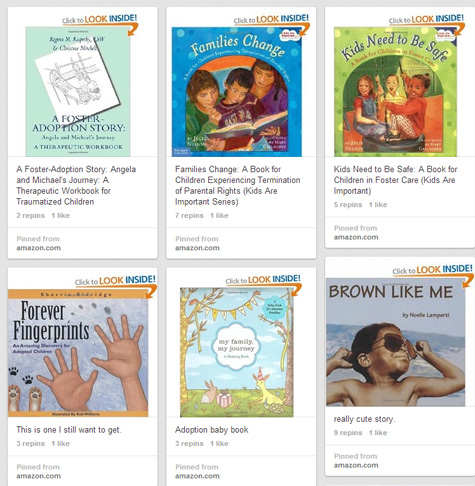 If you're looking for movies and TV shows about foster care, there are boards that aggregate those, too.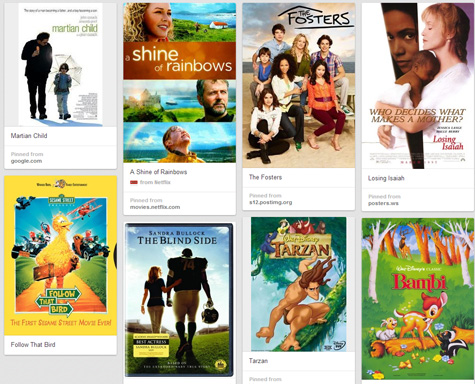 Although less common, there are also boards by professionals who work with children in foster care, like this one hosted by a psychotherapist who focuses on resources for attachment issues among children in foster care.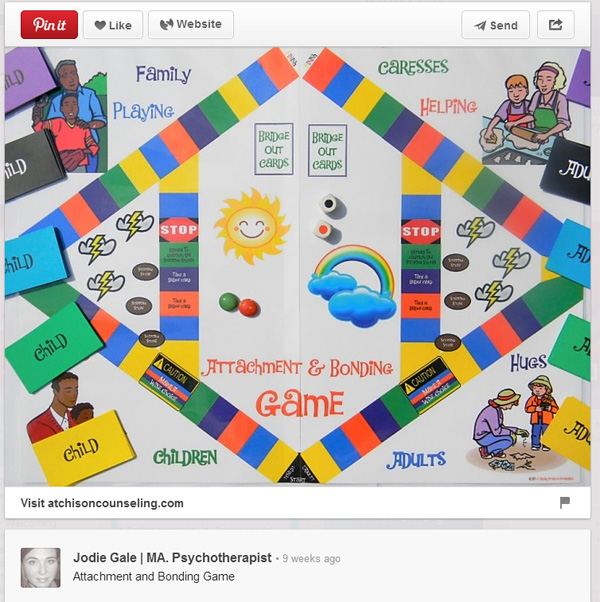 News and Research
Finally, you can find a wealth of news, statistics, and stories aggregated by professional foster care organizations, like The Dave Thomas Foundation, and AdoptUSKids, like this article about a law firm donating school supplies to children in foster care: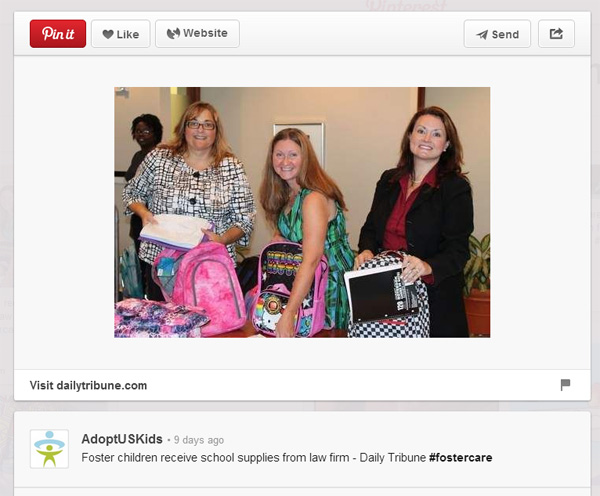 And of course, If there's an infographic out there about foster care, you'll find it on Pinterest!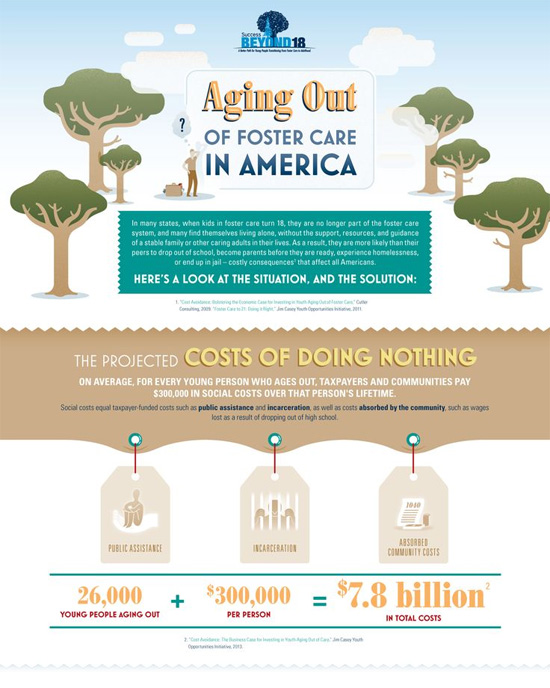 If you're not looking for anything in particular, and you have a few hours, you can also just try searching Pinterest on the words "foster care", then toggling the results by Pins, Boards, or Pinners, depending on how you want to see the results. Just don't forget to stop and eat something occasionally.
Happy browsing!