About the children
Children and teens enter foster care through no fault of their own, because they have been abused, neglected, or abandoned and are unable to continue living safely with their families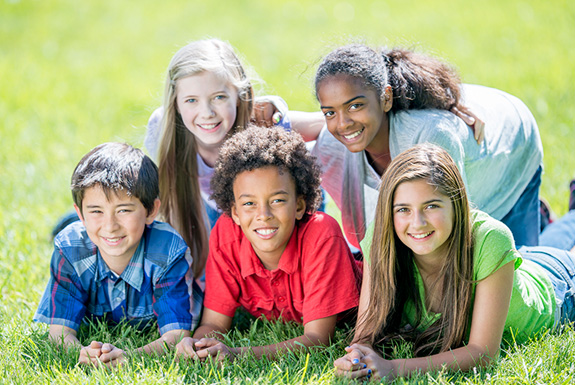 According to the most recent federal data, there are currently more than 400,000 children in foster care in the United States. They range in age from infants to 21 years old (in some states). The average age of a child in foster care is more than 8 years old, and there are slightly more boys than girls.
Children and youth enter foster care because they have been abused, neglected, or abandoned by their parents or guardians. All of these children have experienced loss and some form of trauma. In other ways, foster children are no different from children who aren't in foster care: they are learning and growing, like to play and hang out with friends their age, and need the love and stability a permanent home provides.
The median amount of time that a child spends in foster care is just over a year. More than half of the children in foster care will be reunified with their parents or primary caregivers, and nearly one-quarter will be adopted, many by their foster parents.
Each year, approximately 20,000 youth will age out of the foster care system when they turn 18 or 21, or when they finish high school (depending upon the state in which they live.) These children are at increased risk of poor educational outcomes, experiencing homelessness, and being unemployed. Read more about why teens need families.
Frequently asked questions about children in foster care
AdoptUSKids foster care and adoption resource specialists respond to hundreds of questions about foster care and adoption, and an active community of families is always exchanging information on our Facebook page. Following are our responses to some of the questions that are frequently asked about the children in foster care.
How many children are awaiting adoption in the United States?
Of the 400,000 children in foster care, approximately 117,000 are waiting to be adopted.
I have heard that many children in foster care have "special needs." What does that mean?
The term "special needs" simply refers to children who qualify for adoption assistance—ongoing governmental medical and/or financial support after adoption occurs—due to specific factors or conditions such as:
Being an older child
Having a particular racial or ethnic background
Being part of a sibling group needing to be placed together as one unit
Medical conditions
Physical, mental, or emotional disabilities
A child with special needs should not be confused with a child who requires special education.
I see a lot of older children in photolistings like the one on AdoptUSKids. Why would I want to adopt an older child?
Imagine being a teenager grappling with the transition into adolescence and independence all alone. That is the situation facing thousands of young people who face aging out of foster care alone every year. These teens need support, guidance, and family now and for the rest of their lives.
Read more about why teens need families.
Are brothers and sisters always adopted together?
In an ideal world, the answer would be yes. Research suggests that siblings placed together experience lower risk of failed placements, fewer moves, and many emotional benefits. Even when siblings have been separated in foster care, the goal is to find them a safe, permanent home where they can grow up together.
Read more about the benefits of adopting siblings.
Things to do next: